PTI TECHNOLOGIES TO EXHIBIT AT THE 2018 FARNBOROUGH INTERNATIONAL AIR SHOW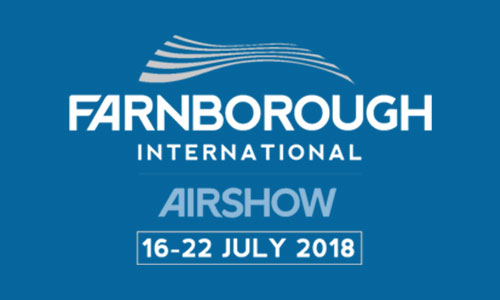 PTI Technologies Inc. and its affiliates Crissair Inc., VACCO Industries, Westland Technologies, Mayday Manufacturing and Hi-Tech Metal Finishing have announced that they will be exhibiting at the Farnborough International Air Show in England, from 16 to 22 July 2018. They will be co-located in Hall 3 presented as ESCO Engineered Solutions.
Building on a heritage of innovation-inspired products and technologies, the ESCO Engineered Solutions group provides highly engineered products for mission critical systems. Crissair Inc. (Crissair), PTI Technologies Inc. (PTI), VACCO Industries (VACCO), Westland Technologies (Westland), Mayday Manufacturing (Mayday), and Hi-Tech Metal Finishing (Hi-Tech) are committed to customer satisfaction providing highly engineered products including filtration, fluid/flow control valves, elastomeric-based signature reduction products and precise-tolerance machined components. Recognized as technology driven leaders, the companies serve a diverse group of end markets including commercial aerospace, space, defense, and industrial.