Aerospace Overview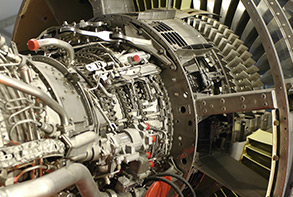 PTI Technologies is a leading provider of filtration systems and equipment to the commercial transport, helicopter, military and corporate aviation markets. Our expertise extends to virtually any hydraulic, fuel, lubrication, coolant, or pneumatic system found on an aircraft, from main hydraulics and flight controls, electronics, to APU's and main engines.
Historical Milestones:
In 1964 PTI introduced the integrated manifold-filter assembly "filter module" design concept to the aerospace industry.
Our design library for engine filtration includes over 300 custom applications.
Our filtration products log more than 250 million flying hours annually
PTI filters have been a part of every Shuttle mission since 1978.