PTI's CabinSafe® Products Provide Improved Filtration Technology for the Environmental Control System (ECS) and Bleed Air System
With positive test results, we are working to deliver integrated bleed air filters to airframe OEMs for aircraft testing to support clean bleed air to the ECS on commercial aircraft
PRESS RELEASE


January 17, 2023
---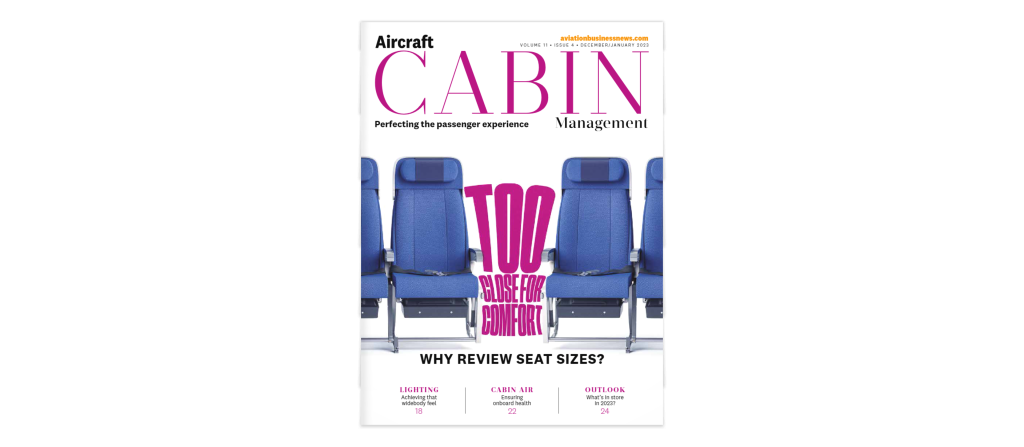 Oxnard, California – 13 January 2023 – PTI Technologies is excited to be featured in Aviation Business News' December 2022 issue Aircraft Cabin Management – see page 22. PTI's Cabinsafe® keeps cabin air safe for airlines' Environmental Control System (ECS) and bleed air systems.
What is in the cabin air we breathe?
"In the enclosed environment of passenger aircraft cabins, it is vital to maintain aircraft cabin air quality to minimize harmful particles from circulating throughout the cabin and cockpit. A variety of pollutants, viruses, pollen, bacteria and microscopic dust can contaminate cabin air and trigger irritants in humans such as a runny nose, watery eyes or sneezing. Passengers may be more at ease if they knew that cabin air circulation and ventilation are carefully engineered to disperse and re-direct the smaller droplets that can remain suspended." Explained by David Conrad, vice president of Business Development.
"The air a passenger breathes is evenly composed of fresh air from outside the aircraft and recirculated air. Recirculated air flows through High-Efficiency Particulate Air (HEPA) filters, which are otherwise used in medical environments. HEPA filters trap over 99.9% of airborne particles and other bio-contaminants as small as 0.3 microns. A well-maintained, high-performance HEPA air filtration system is important for the maintenance of a healthy and comfortable atmosphere for crew and passengers."
How is cabin air supplied?
The cabin air on commercial aircraft today is typically supplied by two sources – 50% from recirculated air and 50% by bleed air taken from the compressor section of the engines or APUs. The one exception today is the Boeing 787, which uses compressed ram air. 50% of the cabin air that comes from the bleed air contains contamination, which may include hydraulic fluids, engine oils, pyrolysis products, multiple types of Volatile Organic Compounds (VOCs) and particulates, as well as ozone. This contamination has been a source of growing concern for flight crews who are frequently exposed to these contaminants, as well as an issue for passengers who experience a fume event. For the health, safety and well-being of crews and passengers, removal of these types of contaminants as well as odors from bleed air and/or recirculated air is essential to improve cabin air quality.
Improving Cabin Air Quality
PTI has invested significantly in developing patented integrated filter technology for the aviation industry to capture bleed air contaminants. We first applied this technology to Fuel Tank Inerting Systems (FTIS) filtration applications with flows of 0.07 cfm and temperatures up to 160 °F (71 °C) to provide significant weight and envelope savings for FTIS, while also extending the life of the air separation module. We have applied this technology to bleed air filtration for the Environmental Control System (ECS) where the filter must handle high flows up to 1,200 cfm and high temperatures up to 500 °F (250 °C). We have tested this filter at temperatures up to 500 °F (250 °C) and challenged the filter with various contaminants including toluene, engine oils, valeric acid, ozone and propylene glycol. Our test results are very positive and given our over sixty years of experience in aerospace filtration design, we are already working to deliver integrated bleed air filters to airframe OEMs for aircraft testing to demonstrate we can provide clean bleed air to the ECS on commercial aircraft.
Our Commitment to Cabin Air Safety
We are also investing in developing filter systems for the recirculated cabin air on aircraft. PTI is currently supplying state-of-the-art CabinSafe® High-Efficiency Particulate Air (HEPA) filters for recirculated air. However, our unique value proposition is that we are taking an innovative leap forward by combining traditional state-of-the-art HEPA filtration packaged with the added capability to remove gases, odors and VOCs from the cabin recirculated air – This is a game changer! Today's standard HEPA filters are only designed to capture particles (dust, fibers, bacteria, fungal spores and pollen), not gases and vapors. PTI is developing the next generation of cabin air filters combining HEPA with activated charcoal imbedded into the weave to remove particles, gases and vapors from recirculated cabin air with encouraging filtration performance results exceeding current options in the market.
PTI remains dedicated to developing and producing improved filtration for ECS and bleed air applications. Our IR&D investments in developing technology to provide higher performance and increased time on the aircraft while providing safe, clean cabin air have been driven by feedback and issues raised by airlines, passengers, flight crews and the OEMs. We continue to listen to customer voices, commit to developing the right technology and products and strive to deliver value to the market.
Current CabinSafe® Product Offering
Keeping Cabin Air Safe for Airlines
Follow PTI
PTI Technologies is a world leader in highly-reliable filtration and fluid control equipment and subsystems and miniature CAD/PAD devices. Our product portfolio, used in hydraulics, fuel, thermal management, lubrication, bleed air, environmental air/cabin air, water systems, ejection seats, fire suppression, escape slides, missiles and munitions, is a direct result of our extensive engineering design experience and customer obsession. PTI provides innovative, value-added solutions for a full range of mission, flight and life-critical operations across the Aerospace and Defense markets.
---
Sales Contacts